iBme UK Communities of Colour
Monthly online gatherings for BPOC youth aged 16-24
Our communities of colour programme offers online spaces for teens and young adults of colour to experience mindfulness and community engagement.
We celebrate a model of mindfulness that is rooted in our own personal wisdom, cultural experiences and creative potential. Our approach is informed by creativity, social justice and community practice as collective care.
Join us for a monthly gathering to check-in, connect and explore some practices for self care and empowerment. Each gathering has a theme to explore, and some reflections on how we can bring mindfulness to navigate challenges, or celebrate and uplift our joy. There is always a chance to connect with community or to just rest quietly and show up with what's arising in our hearts, body and minds.
You are welcome to show up with cameras on or off. All experiences are welcome, whether you are new to mindfulness or have been practising for a while.
December meetup – Tending our roots
Date: Sunday 5/12/21
Time: 11am-12:15, UK time
Mindfulness is sometimes seen as a practice of growing roots, so we can become solid, firmly grounded in ourselves and less blown away by challenges. We live in a world that is constantly trying to uproot us, which means we need to give our roots nutrients and constant tending so we can navigate the world with balance and reclaim wellbeing. To keep our roots strong and healthy we need deep connections to different sources of inspiration, belonging and empowerment. Join us in this exploration of how we connect with and tend the roots we have inside ourselves, in our communities and in the earth.
What to expect in a session:
Restorative practices
Creative reflection
Community connection in a supportive space
Who is it for:
Youth aged 16-24
Those who identify as a person of colour (Black, Asian, Latinx, Middle Eastern, mixed heritages & indigenous people of north, central and south America
Community Leaders
Charisse Minerva Spencer
Charisse Minerva Spencer
Charisse Minerva Spencer brings to the Mindfulness arena a background in Arts, Science, and Youth Development. She earned a B.S. Degree in Medical Technology from the Medical College of Virginia/VCU. However, her love of the Arts led her to divert her path in order to live her passion for dance and choreography. Later Charisse returned to school to get a Masters in Performance Studies with a concentration in Dance Anthropology from Tisch School of the Arts/New York University. Her eclectic professional experience coupled with more than 30 years of practice in the Soka Gakkai International (SGI) Buddhist organization led to her interest in Mindfulness. Charisse brings a scientific and artistic approach to the field investigating the existence of contemplative practices, its individual and cultural significance, as well as how these practices can be introduced in ways that are broad-based. She has worked with Mindfulness in Schools Project (MiSP), Inward Bound Mindfulness Education (iBme), is Mindfulness Coordinator at Friends School of Virginia Beach, and has done workshops in schools, festivals, corporate offices, detention & treatment centers.
Hakim Taylor
Hakim Taylor
Hakim is a qualified teacher and special educational needs coordinator. He lived and worked in The Gambia for eleven years, where he set up a school and charitable foundation for young people. He first discovered meditation in 1992 at a retreat with the London Buddhist centre and has since qualified to teach mindfulness through .b and the Youth Mindfulness programme. As a parent of five children (now adults) Hakim runs groups for parents and has been trained to deliver EHCAPs Mindful Emotion Coaching for parents and teenagers. He supported the 2018 iBme retreat. Hakim is interested in continuing to develop mindfulness within schools and the wider community, with a particular focus on Black and minority ethnic communities. He hosts a local community weekly radio show, engaging with music and poetry and showing how these can support mindful practice.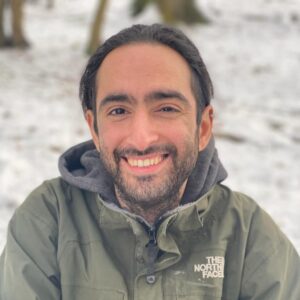 Kareem Ghandour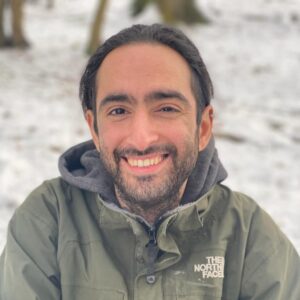 Kareem Ghandour
Kareem first encountered mindfulness at the age of 18 and has been inspired about sharing it with young people ever since. He has spent many years active in initiatives for mindfulness in education and in mindful communities for youth, as a facilitator in peer- led settings, and teaching on courses and retreats. These include the Wake Up movement for young adults and the charity Youth Mindfulness. He completed his mindfulness teacher training in 2018 and was trained in person by Jack Kornfield and Tara Brach. He is passionate about exploring the role of play, creativity and social justice in the mindfulness world
Lucy Chan
Lucy Chan
Lucy is a mindfulness and self-compassion teacher who leads retreats and courses worldwide. She is part of a nationally acclaimed team delivering mindfulness for burnout retreats, and has been trained directly by the internationally renowned pioneers of self-compassion Kristin Neff and Chris Germer. As a practising doctor in the NHS, she understands the importance of integrating mindfulness and self-compassion practices as a way to keep balance in everyday life
Please register to receive updates and links to online gatherings