We are excited to announce that we will be offering more online mindfulness courses for young people in this time of great need.
We have been awarded funding from the Coronavirus Community Support Fund, distributed by The National Lottery Community Fund, allowing us to provide free courses for young people aged 14-24. We give many thanks to the National Lottery and UK Government for enabling this amazing opportunity.
Get in touch to book a course or ask a question
What's the course about?
Finding Calm in the Chaos is an interactive mindfulness course designed for young people between the ages of 14-24. It is designed to suit different virtual settings and can be booked for your school, college, youth group or community.
How to bring more calm to the chaos and unknown?
How do we live to our full potential in this changing world?
Can we find peace – and even wellbeing – amidst this difficult time?
This interactive course aims to empower young people to build the wellbeing skills they need to answer these questions as face these times of change and uncertainty. We focus on simple and practical tools that can help us meet challenges, stress and anxiety with more calm and strength.
We explore these questions in every session through:
Simple mindfulness practices
Creative activities
Engaging community discussions
The learning themes can also be adapted to meet and include the specific needs and interests of your group.
Continued post-course connection:
We invite course participants to continue their learning after the course, through access to FREE weekly online drop-in group sessions that help sustain their mindfulness practice and keep them connected to a like-minded community.
Flexible Format
This course is run over 5 sessions of up to 60-90 minutes and can be delivered daily, weekly or at any time intervals that best suit your needs*. Our skilled teachers will deliver the online sessions throught Zoom at a time or place that best suits your group or class.
If you are a school or college, some options may include:
Small groups within a year group
Classes learning virtually from home
Evening sessions and extracurricular classes from home
*We are able to accommodate other formats so please get in touch to discuss your needs!
Get in touch to book a course or ask a question
What's the impact?
Young people who completed our online courses report feeling empowered in the following ways:
Confidence in using techniques to meet difficulties
Learning to manage stress and anxiety effectively
Ways of looking to the positive in the current situation
Fostering meaningful connections and reduced isolation
Feeling supported to maintain mindfulness for their long- term benefit
What have past participants said about our online courses?
"I feel that this course did help me to cope with the crisis, because it gave me simple coping mechanisms that I can try and discover what works best for me""
"…it felt good to address the Covid-crisis, acknowledge it and live in peace with it. "
"it gave me structure in my day and kept me connected to others. It helped me 'surf' the difficult emotions surrounding COVID 19 (anxiety, stress, lack of sleep, frustration.)
"What stood out for me  was the amount I learnt and how we managed to formulate such a special community despite it being online"
Course Leaders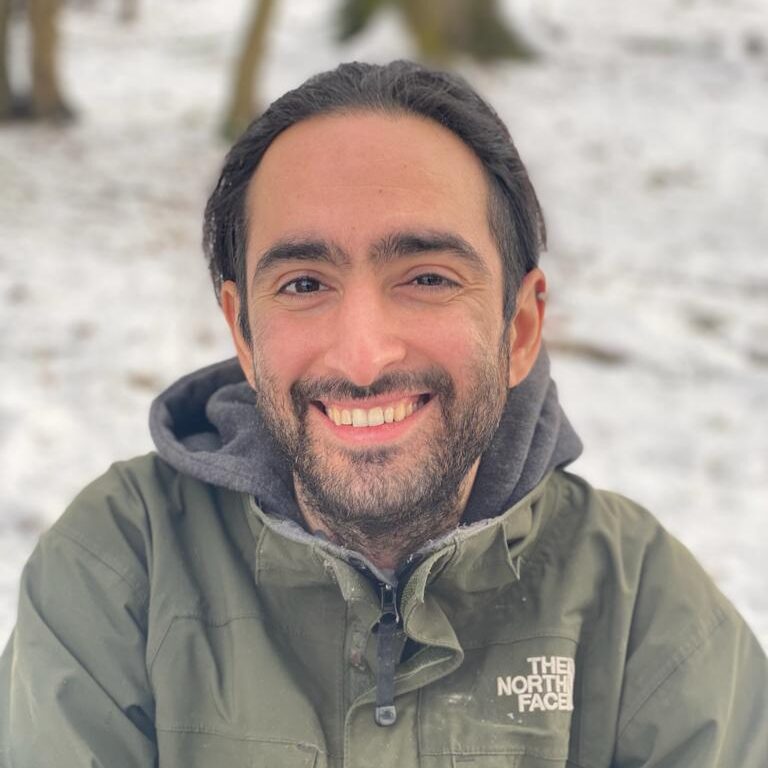 Kareem Ghandour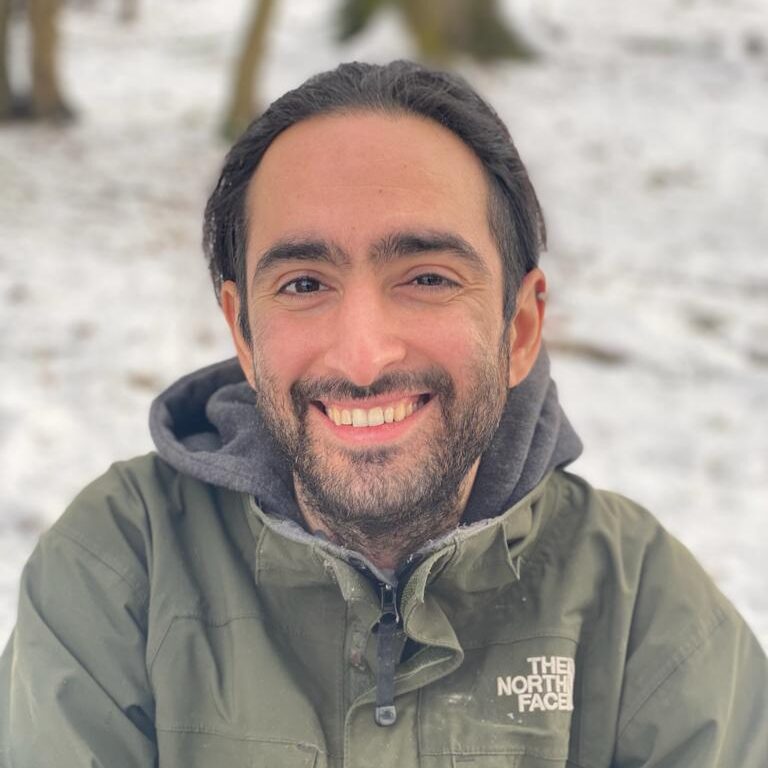 Kareem Ghandour
Kareem first encountered mindfulness at the age of 18 and has been inspired about sharing it with young people ever since. He has spent many years active in initiatives for mindfulness in education and in mindful communities for youth, as a facilitator in peer- led settings, and teaching on courses and retreats. These include the Wake Up movement for young adults and the charity Youth Mindfulness. He completed his mindfulness teacher training in 2018 and was trained in person by Jack Kornfield and Tara Brach. He is passionate about exploring the role of play, creativity and social justice in the mindfulness world
Martina Boshell
Martina Boshell
Martina is mum to two teenagers. She has a Ph.D in Immunology and has worked as a scientist for 10 years working on breast cancer and rheumatoid arthritis.
She trained as a Psychotherapist in Transactional Analysis and has worked with young people for the last 25 years. She has worked with Youth at Risk, a community based programme in London and in Northern Ireland.
Martina is a trained Relax Kids Coach and is also a Mindfulness in Schools Teacher having trained to teach both the paws be and .b programmes. Currently Martina is completing a Masters in Mindfulness at Bangor University while also working with families, children and young people.
She staffed the first iBme UK retreat for teenagers in the UK in 2017 after which she was inspired to run her own 1 day retreat for local teenagers introducing them to Mindfulness, Yoga & Tai Chi, and Mindfulness in the Woods. She also staffed the 2018 iBme retreat in UK.
Martina teaches Mindfulness to children, teenagers and adults, the youngest participant being 5 and the oldest being 85. She runs 8 Week MBSR courses and Mindfulness classes in her local community. She has a passion for improving mental health and well-being and giving people a chance to shine. She also works with Lego and runs resilience groups. She likes to think outside the box to empower people, is authentic, caring and just a bit crazy and likes blowing bubbles.

Justine Rowan
Justine Rowan
Justine is a senior registered yoga teacher with over a decade of full-time teaching experience. She loves teaching both dynamic and gentle restorative classes for all ages in her local community. A long time meditation practitioner, she trained with Mindfulness in Schools UK to teach the .b Mindfulness for Teens programme, and has taken part as a mentor in IBME UK retreats since 2017. Justine is the mother of two young adults and is an advocate for young people in the UK having better access to practices like meditation and supportive community to build happy, healthy lives as global citizens.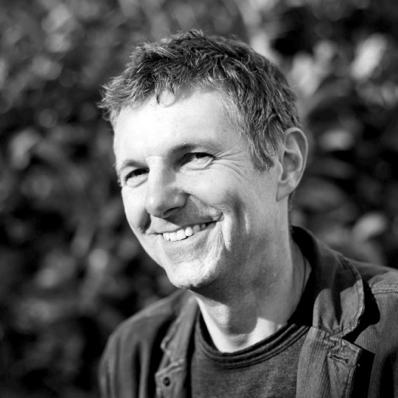 Jem Shackleford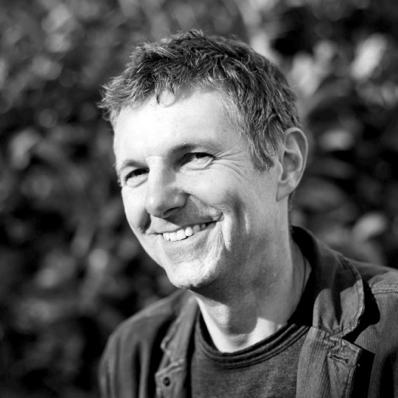 Jem Shackleford
Originally a secondary school teacher, Jem has been practising meditation for many years and teaching mindfulness for over seven. He has personal experience of the effectiveness of mindfulness practice in helping to alleviate stress and improve general wellbeing. After visiting the United States and seeing the impact iBme Retreats have on young people, he was convinced of the need to have iBme Retreats in the UK. A freelance mindfulness consultant, Jem delivers a range of mindfulness courses to the general public and more specifically in an educational setting. His consultancies include Oxford University's MYRIAD project as schools' liaison, helping them develop a mindfulness culture, and a Mindfulness in Schools Project Trainer Consultant training teachers. Jem has an MSc in Mindfulness-Based Approaches and is registered with the UK Mindfulness-Based Teachers' Network.
Jilna Shah
Jilna Shah
Jilna is a community movement and meditation teacher who is inspired by the interrelationship between inner change and transformative social change. She has a Masters degree in human rights and has worked on anti-racism, migrants' rights and intersectional struggles for liberation for the past ten years, including working in India alongside anti-caste movements. She is a trained Yoga teacher and facilitates movement and meditation in community settings to create spaces for connection and collective care- with refugee youth, migrant women and for elders.
Lucy Chan
Lucy Chan
Lucy is a mindfulness and self-compassion teacher who leads retreats and courses worldwide. She is part of a nationally acclaimed team delivering mindfulness for burnout retreats, and has been trained directly by the internationally renowned pioneers of self-compassion Kristin Neff and Chris Germer. As a practising doctor in the NHS, she understands the importance of integrating mindfulness and self-compassion practices as a way to keep balance in everyday life
Ella Titman Tamari
Ella Titman Tamari
Ella Titman Tamari is passionate about the important role awareness plays in a life well lived and feels incredibly lucky to have been invited to be part of the iBme UK team. Ella completed an MSc in therapeutic counselling in 2007. She has been teaching yoga since 2004 and is a graduate of the Gaia House CDL programme. Ella has experience of working with teenagers, groups in special-interest community organisations, our 80+ elders and people living with cancer, including teaching a coping with cancer stress course for 8 years.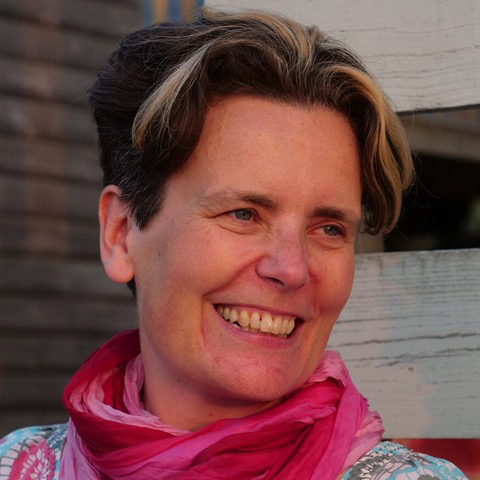 River Wolton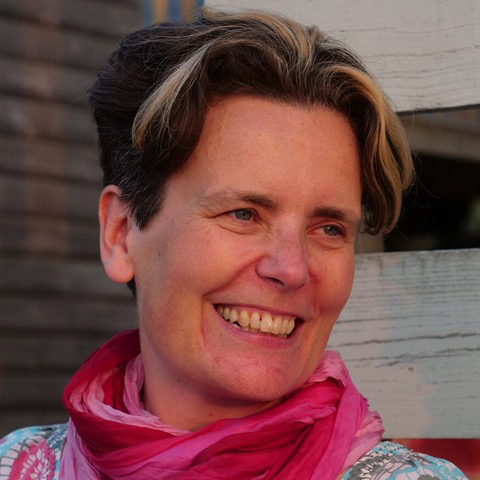 River Wolton
River Wolton trained as a social worker, psychotherapist and carpenter. Inspired by the 'writing practice' method of Zen teacher Natalie Goldberg, and by a deepening interest in creativity, she began teaching writing in therapeutic, community and school settings in 1998. She is a former Derbyshire Poet Laureate, has run Young Writers' groups over many years, editing and publishing creative writing by young people, as well as her own poetry, short stories and non-fiction. She has practised Insight Meditation since 2000, is a co-founder of Sheffield Insight Meditation, a Community Dharma Leader authorised by Gaia House Teacher Council, and a student on the Bodhi College Teacher Training Programme. A long-time LGBT, feminist and peace activist, she has volunteered in the refugee sector since 2003, most recently as an advocate and ally for LGBT asylum seekers.
Gareth Fysh-Foskett
Gareth Fysh-Foskett
Gareth has worked with young people in Mid-West Wales for the past 5/6 years. His passion is connecting all aspects of community with the woodland world, and offering a deeper reconnection with wilderness through meditation. His work spans mental-health support, traditional green-wood carpentry, food-production, and social forestry for conservation and well-being. He has been rooted in movements for social change and ecological justice for much of his adult life, and for the past 5,6 years has been actively bringing contemplative practice to front line activism. He also completed 6 years of training as a monastic and now teaches as a community dharma leader in Wales.
Charisse Minerva Spencer
Charisse Minerva Spencer
Charisse Minerva Spencer brings to the Mindfulness arena a background in Arts, Science, and Youth Development. She earned a B.S. Degree in Medical Technology from the Medical College of Virginia/VCU. However, her love of the Arts led her to divert her path in order to live her passion for dance and choreography. Later Charisse returned to school to get a Masters in Performance Studies with a concentration in Dance Anthropology from Tisch School of the Arts/New York University. Her eclectic professional experience coupled with more than 30 years of practice in the Soka Gakkai International (SGI) Buddhist organization led to her interest in Mindfulness. Charisse brings a scientific and artistic approach to the field investigating the existence of contemplative practices, its individual and cultural significance, as well as how these practices can be introduced in ways that are broad-based. She has worked with Mindfulness in Schools Project (MiSP), Inward Bound Mindfulness Education (iBme), is Mindfulness Coordinator at Friends School of Virginia Beach, and has done workshops in schools, festivals, corporate offices, detention & treatment centers.
Hakim Taylor
Hakim Taylor
Hakim is a qualified teacher and special educational needs coordinator. He lived and worked in The Gambia for eleven years, where he set up a school and charitable foundation for young people. He first discovered meditation in 1992 at a retreat with the London Buddhist centre and has since qualified to teach mindfulness through .b and the Youth Mindfulness programme. As a parent of five children (now adults) Hakim runs groups for parents and has been trained to deliver EHCAPs Mindful Emotion Coaching for parents and teenagers. He supported the 2018 iBme retreat. Hakim is interested in continuing to develop mindfulness within schools and the wider community, with a particular focus on Black and minority ethnic communities. He hosts a local community weekly radio show, engaging with music and poetry and showing how these can support mindful practice.
Safeguarding
All our staff have been DBS background checked and have experience in delivering mindfulness to young people. Our safeguarding policy is available to read and we work with  school/university's policy liaising with the DSL.
If you would like to know more or discuss how we can bring this course to you please fill out the contact form or get in touch directly for any more questions.
Book a course or ask a question
Get in touch to book a course or ask a question by calling or emaling us:
077887691707
email /kareem (at) ibme.org.uk/ or by filling the form below.

Heartfelt gratitude to our sponsors: