For Young Adults Aged 18-24

We are so excited to be hosting another Wildwood camping retreat. Join us for this outdoor camping retreat in the Cambrian Wildwoods, mid-west Wales, located in a rich and varied landscape of ancient woodland, hills, moorlands and vast views in the northern part of the Cambrian mountains.
This will be a special opportunity to unplug and experience mindfulness, community and deep nature connection in a wild and remote environment.
In the midst of all the complex realities happening in our world, the camp is an invitation to return to simplicity and reconnection with ourselves, and our belonging to the wider field of life. As we strip daily life down to the basics and put aside the clutter and distractions of modern life, we can begin to open up our senses fully to the natural world and start to restore calm, balance and wellbeing in ourselves.
With the support of the natural environment and a daily routine of simple living, we will explore practices for reconnecting with self awareness and building our inner resources for groundedness and resilience. As we navigate life after continous periods of disruption, this is an important time to find our center and gain perspective.What questions are we holding? How do we respond to collective crises? and how can we bring change into our lives and the world around us?
Join us for an immersive experience of:
Mindfulness practices for building self awareness & resilience
Simple off-grid living
Exploring creative reflections from Joanna Macy's Work that reconnects
Walks and outdoor activities
Deep nature connection
Spaces for creativity
Space for reflection and regaining perspective
Community connection in a supportive space
Location:
Cambrian Wildwood, or 'Bwlch Corog' as the hills are known locally, is set in the uplands of Mid Wales, nestled in the Dyfi watershed, gazing out towards the mountains of Cadair Idries, and the Irish sea. It is part of the UNESCO Dyfi Biosphere region of outstanding natural beauty, and focussed primarily on restoring habitat and species biodiversity across a rich and varied landscape, as well as giving people deep nature experiences in a wild setting. Wild konik horses graze the land for conservation, and share the land with an abundance of bird life, lush riparian broadleaf woodland, and profound quietude.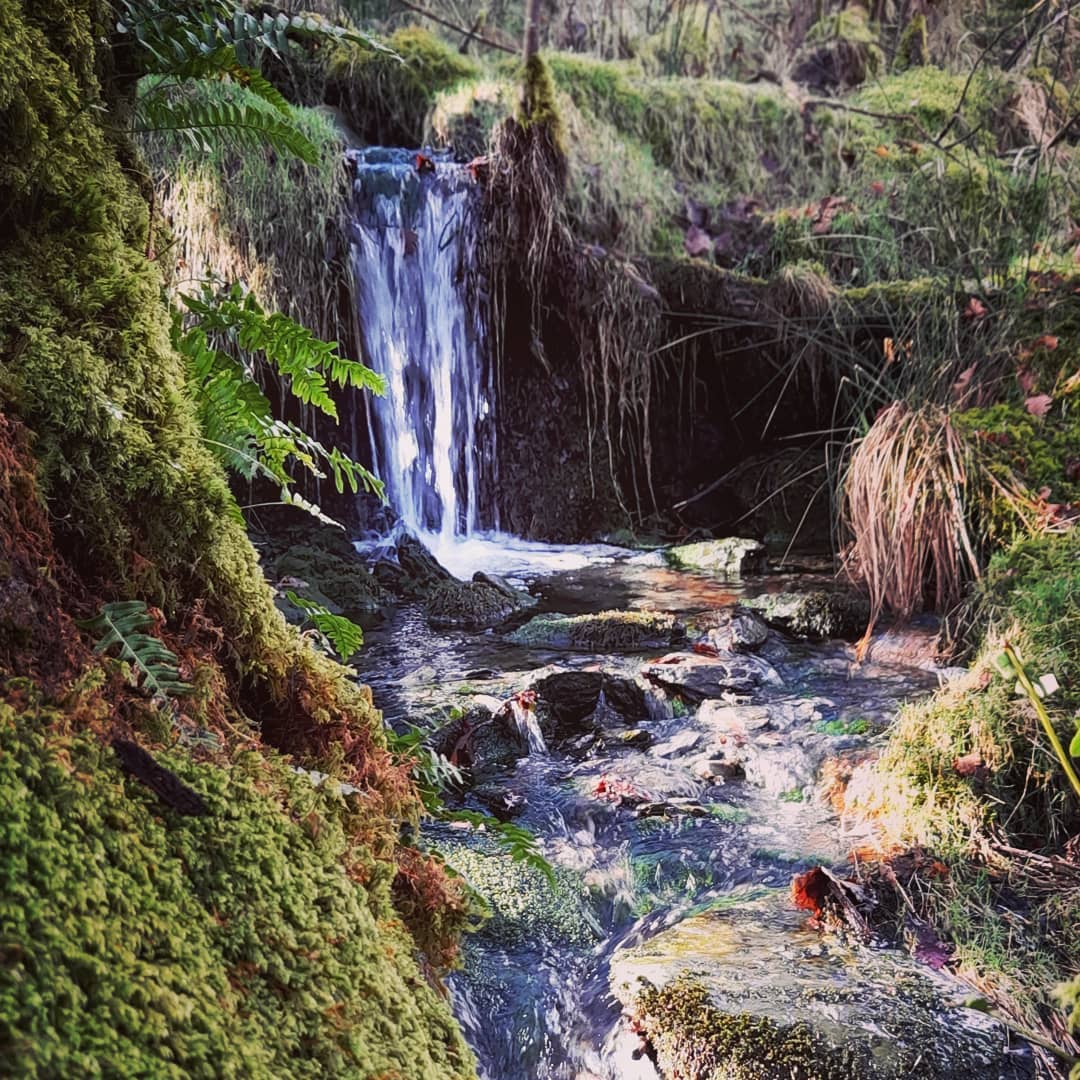 Pictures taken from Cambrian Wildwoods instagram page @coetiranian_cambrianwildwood
Learn more about the venue and project here.
The nearest train station is Machynlleth which we will provide transport to and from if required. If you have any difficulties or obstacles with travel please be in touch so we can see how we can best support you.
Who is it for?
This retreat is for anyone aged 18-24 and interested in mindfulness, nature connection and simple outdoor living. If you are slightly older or younger and interested please do get in touch with us
Date & Time:
Friday August 26th – Monday August 29th 2022
Arrival and departure times to be confirmed
Cost:
We are committed to accessibility and are offering a flexible sliding scale to accomodate a wide range of financial circumstances. Please pay the rate you can afford, the top range of the scale allows our facilitators to be paid for this camp and the supports the bursary fund for lower income seats.
Solidarity rate- £180, covers retreat costs, staff pay and supports scholarship seats
Regular: £130, covers your retreat, including staff pay.
Supported: £80, covers some basic retreat costs, excluding staff pay.
Please be in touch if you need further support, no one will be turned away for lack of funds.
Participant Testimonials:

"a very warm welcome which stayed for the whole camp. I have never lived with anyone in such harmony, and it amazed me to see it was possible. It also showed me that mindfulness and meditation helps you live in a community in a more positive way, because you are in the best place possible to interact with others"
"Mindfulness and general awareness in and of the present moment become much more natural and instinctual when in the natural world and with a group of supportive people in the absence of technology. Putting myself in a more natural settings more often can readjust my baseline awareness to be more mindful in day to day life"
"I found lots of space sitting in the natural world and it helped me focus in meditation, I loved seeing the birds of prey, I felt spacious and calm every time i looked out and the view from the top of the hill"